Lake Mary Florida Roofing
Menzel Roofing Services
Your friendly local roof contractor! Menzel Roofing Services can answer all your questions about all the possible roofing options we have available for your home. Schedule a no-obligation roof estimate by calling (407) 752-9800 in the button below.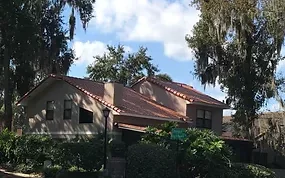 The Company Your Neighbors Trust
The warm, rainy climate of the Southeast is no friend to your home's exterior. When it comes to choosing materials for a roof, not all materials used in other parts of the country are good candidates for Lake Mary homes. That's where Menzel Roofing's expertise can prove invaluable. Our Certified roofing company services the Seminole County area. Our experts know which materials can stand up to frequent rain and harsh weather, and are ready to put their knowledge to work to protect your investment in your own home.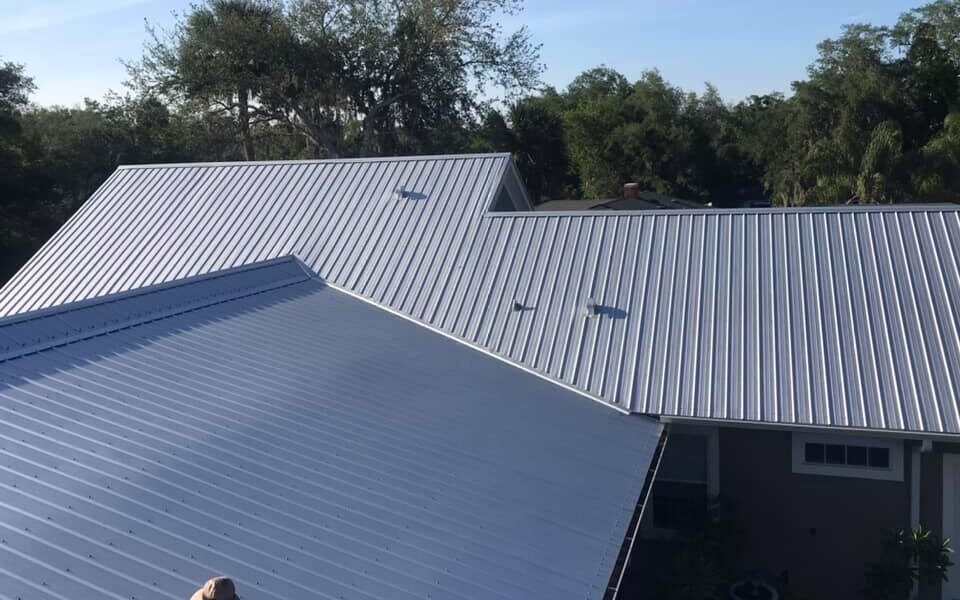 PROVEN ROOFING MATERIALS FOR YOUR HOME.
Menzel Roofing Services offers a variety of roofing options that have proven to offer a great combination of functionality, design, and longevity. Choose from the following options: Shingle Roofs, Metal Roofs, and Torched Down Modified Bitumen.
Composition shingles are an affordable and eco-friendly alternative to traditional asphalt shingles. They can include recycled materials and often carry a manufacturer warranty of up to 50 years. They can also contain inhibitors that prevent the growth of algae and moss, an important advantage for a Southeast roof.
Torched Down Modified Bitumen
One of the best advantages of torch-down roofing is its strong resistance to leaks. When we compare it to self-adhering single-ply roofing membranes and traditional asphalt roof underlayment, torch down roofing's heat-welding mechanism ensures protection from leaks because of its completely-melted torch down the surface.
Self-adhering roofing is easy to install. Unfortunately, some adhesive layers in a handful of seams can come loose especially if the roofing material has reached the last 3-5 years of its lifespan. On the other hand, modified bitumen and PVC torch down roofing do not have these issues until they get worn and torn over time.
Metal roofs (standing seam and open fastener) also offer impressive longevity of 50 years or more. Metal is energy-efficient and stands up to hail, high winds, and even fire. Because metal roofing requires almost no maintenance, you will save on repairs and may even benefit from lower insurance premiums.
ROOFING
Our local roofing crews have worked on more than Thousands of installations, including in your local neighborhood. We offer a wide variety of compositions and metal roofs.
Gutters – Lake Mary Florida Roofing
Complement your new roof with a high-quality seamless gutter system topped with a gutter guard that will minimize gutter maintenance.
Menzel Roofing has served Lake Mary homeowners with the finest quality home improvement products in the industry. Why we do this is because among other things Lake Mary is known for its well-planned residential communities, excellent schools, prominent businesses including outstanding restaurants, and a variety of shopping opportunities. The crime rate in Lake Mary is one of the lowest in Florida thanks to our pro-active, community-based Police Department. Since you have made such a good choice in investing in such a good community – we believe your roof should match the community you live in.
Ready to talk about your roof project – contact us.
Lake Mary Florida Roofing – Menzel Roofing Services can answer all your questions about the roofing options we have available for your home. Schedule a no-obligation estimate by calling (407) 752-9800 or submitting our online contact form.
407-752-9800
[contact-form-7 id="1236″ title="Contact form 1″]